Netflix USA: New Releases: Page 2
The Vanished
When their daughter disappears during a family vacation, two terrified parents launch their own investigation that soon exposes local secrets. They turned their backs for one minute – and a family camping trip turned into a terrifying nightmare.
Actors:

Thomas Jane, Anne Heche, Jason Patric, John D. Hickman, Peter Facinelli, Alex Haydon
Categories:

Psychological Thrillers, Thriller Movies, Mysteries
Creator(s):

Peter Facinelli
Henry Danger
A new part-time job forces Henry Hart to balance two lives, one as a typical teenager and the other as secret superhero sidekick Kid Danger. School. Chores. Bad guys. Being a secret superhero sidekick makes it hard to do homework, but easy to save your city.
Actors:

Jace Norman, Cooper Barnes, Riele Downs, Sean Ryan Fox, Ella Anderson, Michael D. Cohen
Categories:

Kids' TV, TV Comedies, Sitcoms
Creator(s):

Dan Schneider, Dana Olsen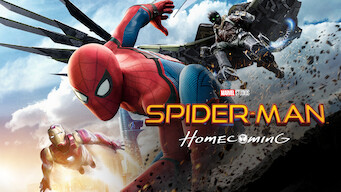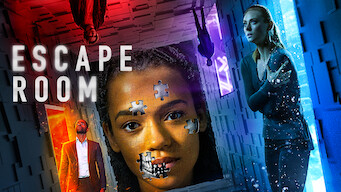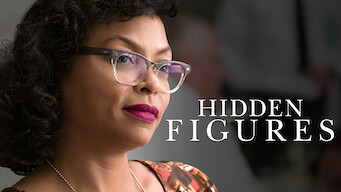 Unlock THOUSANDS of Netflix Movies and Shows
Here are a few movies and shows you can't watch in USA without a VPN.
We've got step-by-step instructions for how to unlock Netflix around the world.
Get International Netflix and More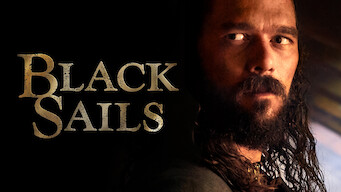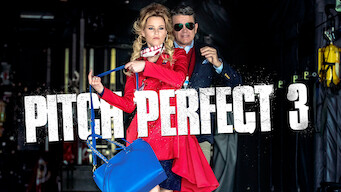 Outside the Wire
In the near future, a drone pilot sent into a war zone finds himself paired with a top-secret android officer on a mission to stop a nuclear attack. One's a hotshot drone pilot. The other's a secret new class of soldier. And where they're headed, none of the old rules apply.
Actors:

Anthony Mackie, Damson Idris, Emily Beecham, Michael Kelly, Pilou Asbæk
Categories:

Action & Adventure, Sci-Fi & Fantasy, Action Sci-Fi & Fantasy
Creator(s):

Mikael Håfström
Wish You
Singing and dreaming together, a talented singer-songwriter and a same-aged keyboardist add harmony and love to each other's lives. One writes songs. The other plays melodies. They're aspiring musicians singing toward dreams and serenading each other.
Actors:

Kang In-soo, Lee Sang, Soo-bin
Categories:

Romantic Dramas, Korean Movies, Dramas
Creator(s):

Sung Do-jun
What Would Sophia Loren Do?
In this delightful short documentary, an Italian American grandmother and film buff finds strength and joy in the life of her screen idol, Sophia Loren. One is a screen legend, the other is not. But both are beloved — and their lives are more similar than you would think.
Actors:

Nancy "Vincenza Careri" Kulik, Sophia Loren
Categories:

Biographical Documentaries, Historical Documentaries, Documentary Films
Creator(s):

Ross Kauffman
Disenchantment
Princess duties call, but she'd rather be drinking. Free-spirited Bean exasperates the king as she wreaks havoc with her demon and elf pals. Misadventure is her middle name. Unfortunately, "princess" is her title. A madcap medieval quest from Matt Groening.
Actors:

Abbi Jacobson, Eric André, Nat Faxon, John DiMaggio, Tress MacNeille, Matt Berry
Categories:

TV Comedies, TV Action & Adventure, Adult Animation
Creator(s):

Matt Groening
Kuroko's Basketball
Five middle school basketball stars went to separate high schools, and now Tetsuya Kuroko and Seirin High are making their play for glory. Now in high school, the sixth man on a powerhouse middle school basketball team sets his sights on his old teammates.
Actors:

Kensho Ono, Yuki Ono, Chiwa Saito, Yoshimasa Hosoya, Hirofumi Nojima, Kenji Hamada
Categories:

Drama Anime, Anime Series, Teen TV Shows
The Magicians
When grad student Quentin Coldwater enters a college specializing in magic, he learns that the mythic fantasy world he once read about is very real. Welcome to Brakebills University, where the magic is real, the secrets are deadly, and the Beast is never far away.
Actors:

Jason Ralph, Arjun Gupta, Hale Appleman, Stella Maeve, Summer Bishil, Olivia Taylor Dudley
Categories:

Fantasy TV Shows, TV Shows Based on Books
Creator(s):

John McNamara, Sera Gamble
Carmen Sandiego
A master thief who uses her skills for good, Carmen Sandiego travels the world foiling V.I.L.E.'s evil plans -- with help from her savvy sidekicks. She's a globetrotting thief in red with smarts, heart and a taste for adventure. And she's always one step ahead.
Actors:

Gina Rodriguez, Finn Wolfhard, Abby Trott, Michael Hawley, Michael Goldsmith, Kari Wahlgren
Categories:

TV Cartoons, Kids' TV, Canadian TV Shows
The Heartbreak Club
Coping with heartbreak, the shy owner of a floundering cafe finds solace in the Javanese love songs of Didi Kempot. After a devastating breakup, on the path to self-discovery, he's dancing to music that pulls at the heartstrings.
Actors:

Bhisma Mulia, Denira Wiraguna, Didi Kempot, Sisca JKT48, Erick Estrada, Asri Welas
Categories:

Romantic Dramas, Romantic Comedies, Dramas
Creator(s):

Charles Gozali, Bagus Bramanti