Netflix Panama: New Releases: Page 2
The Challenge
Reality show alumni must compete in grueling physical contests and survive eliminations amid cutthroat alliances and steamy hookups to win big money.
Actors:

T.J. Lavin, Wes Bergmann, Cara Maria Sorbello, Turabi "Turbo" Çamkıran, Mike 'The Miz' Mizanin, Jamie Chung
Categories:

Reality TV, Competition Reality TV, US TV Shows
Creator(s):

Mary-Ellis Bunim, Jonathan Murray
Connected
Argentine DJ Hernán Cattáneo, known for his house music innovations, invites a symphonic orchestra for a four-night run at Buenos Aires' Teatro Colón. A 63-piece orchestra and a team of DJs under Hernán Cattáneo's direction collaborate on an electronic music extravaganza.
Actors:

Hernán Cattáneo, Richard Coleman
Categories:

Argentinian Movies, Music & Musicals, Music & Concert Documentaries
Creator(s):

Milton Kremer
Unlock THOUSANDS of Netflix Movies and Shows
Here are a few movies and shows you can't watch in Panama without a VPN.
We've got step-by-step instructions for how to unlock Netflix around the world.
Get International Netflix and More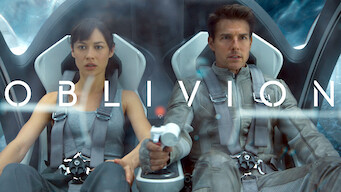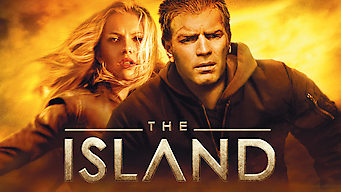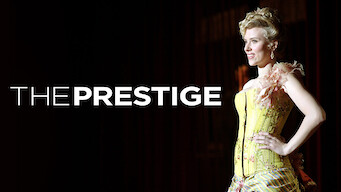 TIGER & BUNNY
In an alternate New York City protected by a band of superheroes called NEXT, veteran Wild Tiger is forced to team up with rookie Barnaby Brooks Jr. He's an eager but green superhero set to save lives and earn points. If his veteran partner doesn't throttle him first.
Actors:

Hiroaki Hirata, Masakazu Morita, Koji Yusa, Minako Kotobuki, Yuhko Kaida, Go Inoue
Categories:

Action Anime, Anime Series, Japanese TV Shows
Men On A Mission: 2020: Episode 48
Male celebs play make-believe as high schoolers, welcoming star transfer students every week and engaging in battles of witty humor and slapstick. In this classroom, everyone becomes the same age. No books, no teachers. Just lots of foolin' around.
Actors:

Kang Ho-dong, Lee Su-geun, Lee Sang-min, Seo Jang-hoon, Kim Hee-chul, Min Kyung-hoon
Categories:

TV Comedies, Korean TV Shows, Variety TV
I Feel Pretty
After a spin class accident, a woman plagued by self-doubt wakes up with newfound confidence and a fearless outlook on life, dating and booty-shaking. She works out. She wipes out. She wakes up and starts a revolution. Welcome to a day in the life of Renee Bennett.
Actors:

Amy Schumer, Michelle Williams, Emily Ratajkowski, Busy Philipps, Lauren Hutton, Dave Attell
Categories:

Comedies
Creator(s):

Marc Silverstein
Banyuki
In this stage performance filmed for the big screen, an innocent man seeks revenge after breaking free of the prison he was held in for ten years. For ten long years, he plotted his revenge. Now, with relentless focus, he will get his retribution.
Actors:

Takaya Kamikawa, Izumi Inamori, Taichi Saotome, Jun Hashimoto, Shoko Takada, Makoto Awane
Categories:

Action & Adventure, Dramas, Adventures
Creator(s):

Hidenori Inoue
Word Party
Meet Bailey, Franny, Kip and Lulu. They're adorable baby animals, and they want you to join the party and help them learn! Cuddly, cute and curious. These four baby animals love to play, dance and learn new words together.
Actors:

Victor Yerrid, Alice Dinnean, Alon Williams, Donna Kimball, John Munro Cameron, John Tartaglia
Categories:

Education for Kids, TV Cartoons, Kids' TV
Creator(s):

Alex Rockwell
This Is the End
Playing themselves in this witty black comedy, Seth Rogen and a bevy of Hollywood notables are stuck together at a party when the apocalypse dawns.
Actors:

James Franco, Jonah Hill, Seth Rogen, Jay Baruchel, Danny McBride, Craig Robinson
Categories:

Dark Comedies, Action & Adventure, Comedies
Creator(s):

Evan Goldberg, Seth Rogen
Modern Family
This Emmy-winning sitcom follows Jay Pritchett and his eclectic family as they deal with the challenges of contemporary life in Los Angeles. What does it take to keep a 21st-century family going strong? Same thing as always: laughter and love.
Actors:

Ed O'Neill, Sofía Vergara, Julie Bowen, Ty Burrell, Jesse Tyler Ferguson, Eric Stonestreet
Categories:

Mockumentaries, Sitcoms, TV Comedies
Creator(s):

Christopher Lloyd, Steven Levitan
Chappelle's Show
The brilliant Dave Chappelle performs blistering stand-up, impressions and sketches that skewer topics like racism, politics, celebrities and sex. You can say he's shameless. You can say he's outrageous. Maybe even offensive. But you can't say he's not funny.
Actors:

Dave Chappelle
Categories:

TV Comedies, US TV Shows
Creator(s):

Dave Chappelle, Neal Brennan