Netflix Austria: New Releases: Page 2
Moxie
Inspired by her mom's rebellious past and a confident new friend, a shy 16-year-old publishes an anonymous zine calling out sexism at her school. Patriarchy sucks. Rebel girls are cool. She's taking a stand, finding her voice — and sparking a revolution at school.
Actors:

Hadley Robinson, Lauren Tsai, Patrick Schwarzenegger, Nico Hiraga, Sydney Park, Josephine Langford
Categories:

Teen Movies, Dramas, Comedies
Creator(s):

Amy Poehler
Guest House Paradise
The residents of a boarding house anticipate the arrival of a famed opera star from Argentina but mistake someone else for the legendary singer.
Actors:

Thor Modéen, Julia Cæsar, Calle Hagman
Categories:

Comedies, Swedish Movies
Creator(s):

Weyler Hildebrand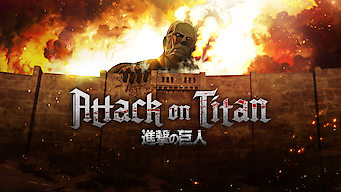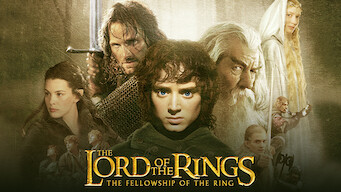 Unlock THOUSANDS of Netflix Movies and Shows
Here are a few movies and shows you can't watch in Austria without a VPN.
We've got step-by-step instructions for how to unlock Netflix around the world.
Get International Netflix and More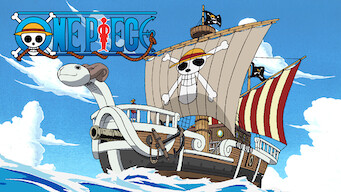 The Simple Minded Murderer
A good-natured farmhand, perpetually terrorized by his cruel boss for his disability, finds love and acceptance when a poor family takes him in.
Actors:

Stellan Skarsgård, Maria Johansson, Hans Alfredson, Per Myrberg, Lena Pia Bernhardsson, Nils Ahlroth
Categories:

Social Issue Dramas, Dramas, Movies Based on Books
Creator(s):

Hans Alfredson
So Different
Two completely opposite sisters share common ground when each falls into a potential romance that conflicts with their successful careers.
Actors:

Ingela Olsson, Anna Ulrika Ericsson, Philip Zandén, Johan Widerberg, Rolf Lassgård, Rikard Wolff
Categories:

Romantic Dramas, Political Comedies, Romantic Comedies
Creator(s):

Helena Bergström
Zavera
When his best friend and construction partner dies suspiciously, a middle-aged businessman's search for answers uncovers unsettling secrets and lies.
Actors:

Dorian Boguţă, Ioana Flora, Coca Bloos, Ioana Talaşman, Maria Talaşman, Şerban Pavlu
Categories:

Dramas, Independent Movies, Romanian Movies
Creator(s):

Andrei Gruzsniczki
The Legacy
A policeman investigates the disappearance of a pianist and soon uncovers the troubling details of the man's life and relationships.
Actors:

Teodor Corban, Irina Rădulescu, Marin Grigore, Liviu Pintileasa, Lucian Ifrim, Mădălina Diana Ghenea
Categories:

Dramas, Mysteries, Romanian Movies
Creator(s):

Dorian Boguţă
Sune's Summer
A family camping trip goes awry for a boy and his accident-prone relatives in this comedy based on the book series by Anders Jacobsson and Sören Olsson.
Actors:

Peter Haber, Carina Lidbom, Andreas Hoffer, Gabriel Odenhammar, Nina Almlöf, Lars Väringer
Categories:

Children & Family Movies, Comedies, Movies Based on Books
Creator(s):

Stephan Apelgren
Bitchkram
When she misses her flight across the Atlantic, a teen hired to write about life in New York City fakes her articles while hiding in the countryside. At the top of her list of lifelong dreams: living in New York City. Or at least, pretending to live there.
Actors:

Linda Molin, Fanny Ketter, Mathilda von Essen, Adam Lundgren, Antoni Norén Almén, Jens Ohlin
Categories:

Teen Movies, Dramas, Comedies
Creator(s):

Andreas Öhman
Gyllene Tider
This music documentary offers backstage interviews and concert footage of the Swedish pop group at the peak of their popularity in the early '80s.
Actors:

Micke Andersson, Göran Fritzson, Per Gessle, Anders Herrlin, Mats Persson
Categories:

Music & Musicals, Swedish Movies, Music & Concert Documentaries
Creator(s):

Lasse Hallström
The World Is Mine
A stubborn, small-town teenager eager to live her dreams falls in love with the village Casanova and grapples with the pangs of growing up. She lusts for a new life -- independence, fame and love. But the waves of teen drama may drown out her dreams.
Actors:

Ana Maria Guran, Crina Mureșan, Mircea Rusu, Ana Vatamanu, Oana Rusu, Iulia Ciochină
Categories:

Dramas, Independent Movies, Romanian Movies
Creator(s):

Nicolae Constantin Tănase